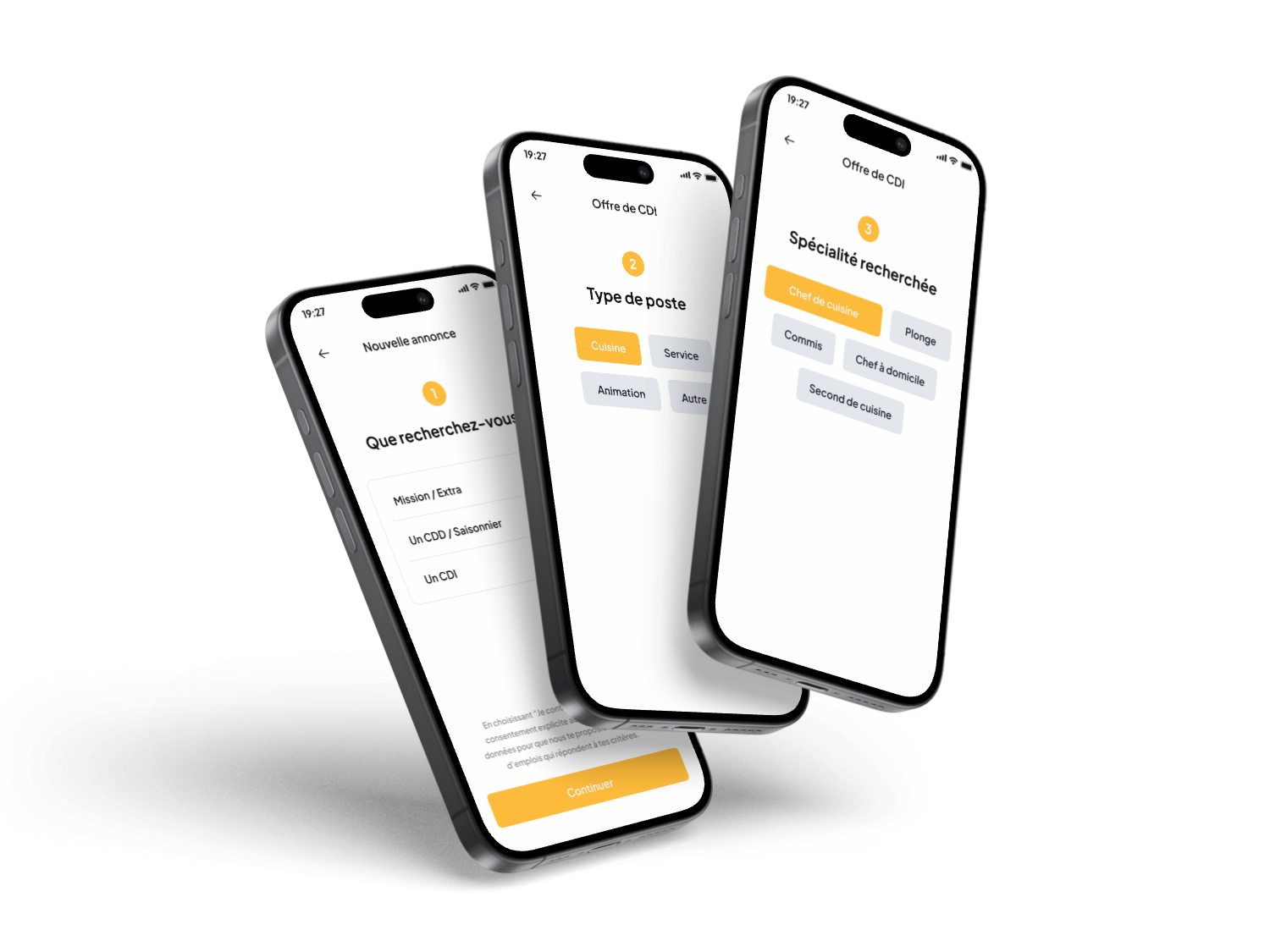 Accelerated and simplified recruitment
Time constraints, mass applications,
high employee turnover rate...
Recruit of the competent employees is a challenge of size for hoteliers, restaurateurs and event professionals. Furthermore, it is often difficult to find qualified and reliable candidates in L'emergency.
An Extra is a game changer simplifying the recruitment process from beginning to end. Our platform uses an intelligent algorithm for you connect with qualified employees nearby, in just a few clicks.
Geolocation: Find employees in your area to avoid transportation and accessibility issues.
Quick match: Our algorithm analyzes your needs based on your filters and profile information and presents you with candidates matching your criteria in real time.
Diversity of profiles: Whether you are looking for waiters, cooks, security guards or DJs, we have a complete range of profiles, constantly renewed.
Dedicated chat: View CVs and communicate instantly with candidates via our integrated chat, for an accelerated selection process.
Discover a new way to recruit
In the catering and events industry, every minute counts.
You don't have time to waste going through hundreds of CVs or conducting endless interviews.
This is where Un Extra comes in.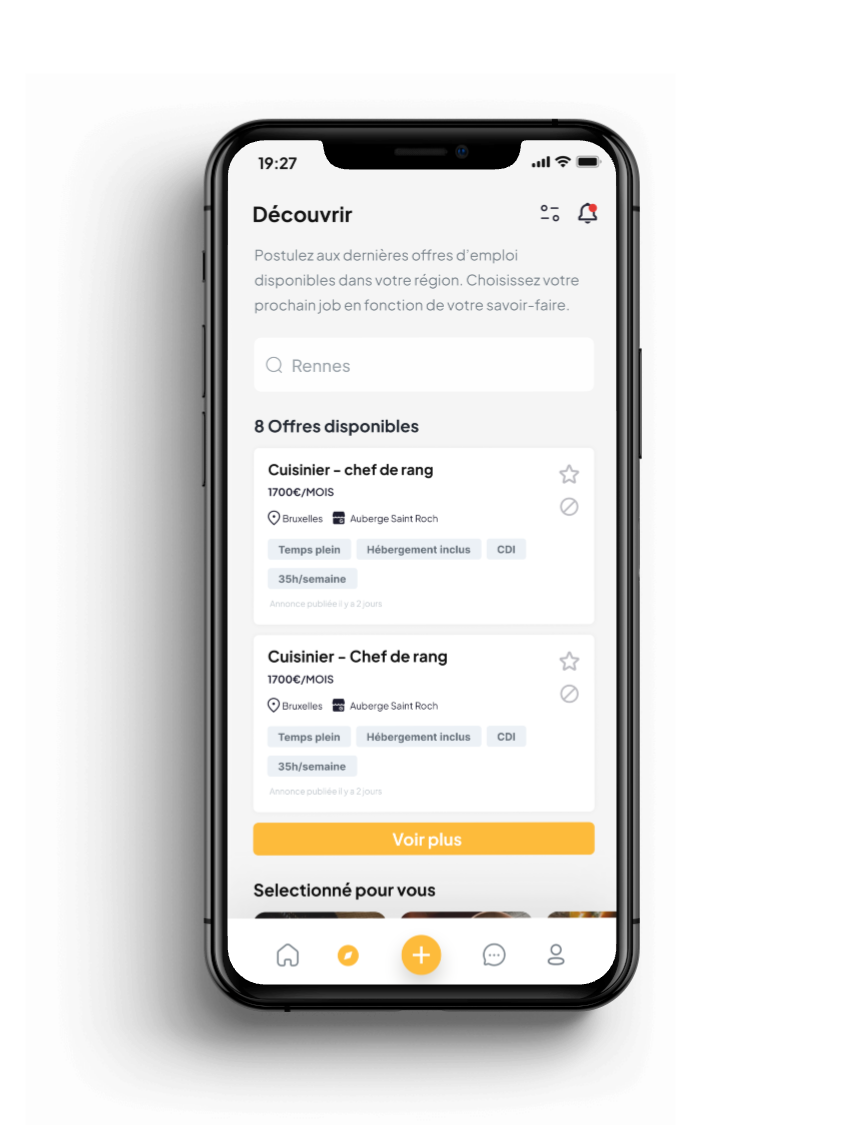 Find it
ideal candidate

quickly and efficiently
Let us take care of your recruitment
A personal assistant gives you recruitment advice and supports you in:
there creating your profile to be complete and attractive
there creating and putting your ads online
there search and pre-selection of candidates 
The 1st professional dating app serving
the hotel and catering industry
Designed by restaurateurs, for restaurateurs, Un Extra meets the specific needs of the sector. 
We know how difficult it can be to find the right staff in the catering industry. Unpredictable schedules, the need for specific skills and the pressure of busy days make recruitment in this sector particularly complex. That's why Un Extra was designed with you in mind.
Experts in the profession
Developed by industry experts, our platform takes into account the nuances and specificities of catering, hospitality and events. We understand the challenges you face and have developed tailored solutions.
Custom tools
From creating ads to managing applications, each feature has been designed to make your daily life easier. Configure selection criteria, manage multiple locations from a single dashboard, or use our integrated scheduling system to anticipate your staffing needs.
Wide Area Network
Our community brings together a large number of experienced and passionate professionals, ready to join your team. Whether you are looking for a waiter for an evening or a long-term manager, you will find what you are looking for on Un Extra.
Ongoing support
Beyond the platform, our support team is on hand to help you through all stages of recruitment. Take advantage of our expertise to optimize your ads, resolve technical problems or even obtain human resources advice.
A sustainable ecosystem
We are convinced that good recruitment is the key to success and sustainability in the sector. With Un Extra, contribute to an ecosystem where employers and employees can flourish professionally.
Opt for Un Extra, the reliable and efficient recruitment solution, created by restaurateurs for restaurateurs.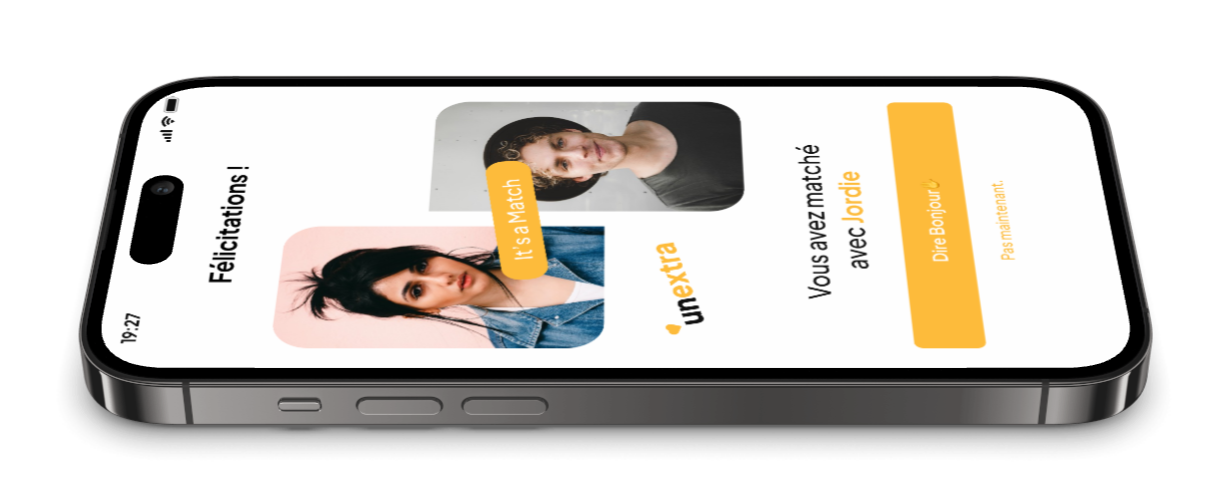 3 prices, for all sizes and all needs
i.e. €59.99 including tax

i.e. €95.99 including tax
i.e. €209.99 including tax
Can not find what you are looking for ?
With thousands of successful connections, Un Extra is the best application for finding an employee or employer in catering and events.