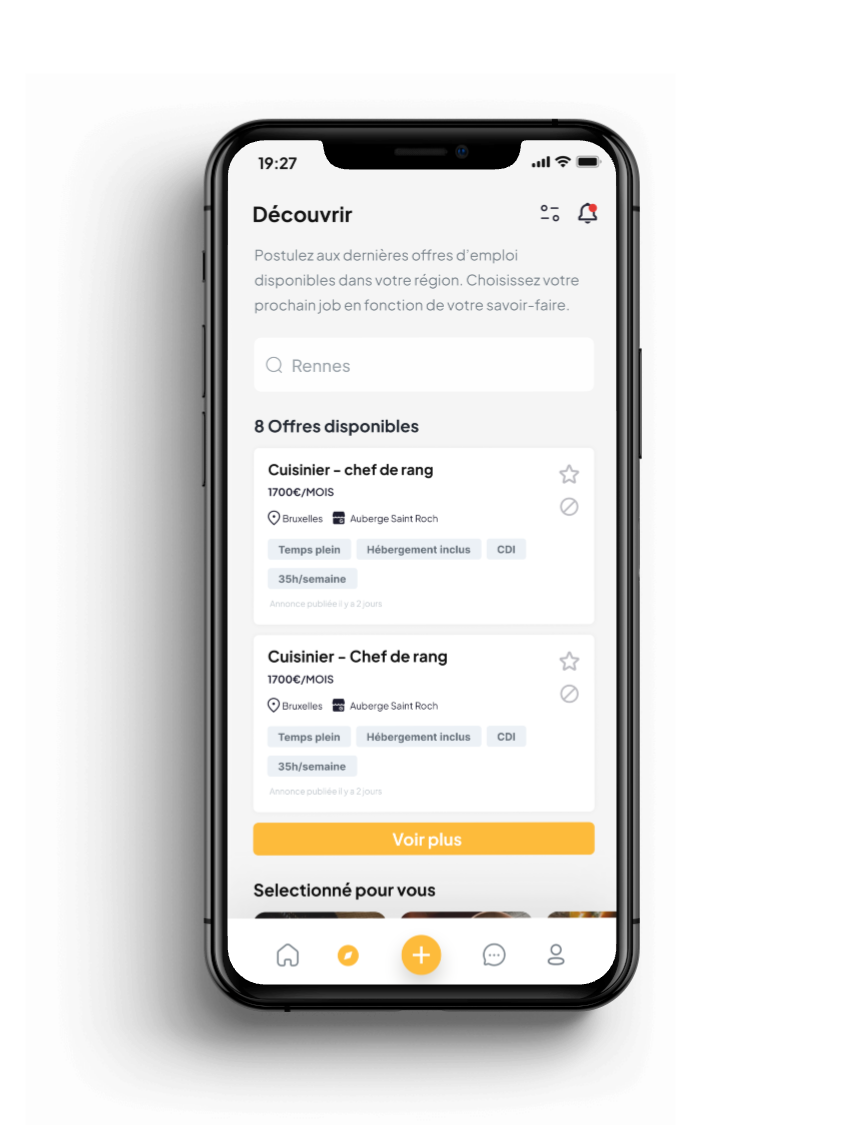 Accelerated and simplified recruitment
Are you looking for a job in catering or events and are you tired of navigating through tons of irrelevant ads?
✔️ Imagine a platform designed specifically for your needs as an industry employee. An Extra allows you to find the missions that suit you, wherever and whenever you want. From room service to entertainment, we cover a whole range of professions in catering and events.
🌟 Exclusive employee benefits with access 100 % FREE, a total flexibility and exclusive opportunities.
👇 Goodbye to unanswered interviews and long journeys! Find missions near you, in a few clicks, according to your availability. Register for free now and discover the world of opportunities that opens up to you with Un Extra.
Your job search in catering and events simplified
Are you a waiter, cook, bartender or even DJ? Un Extra is the platform that connects you directly with employers looking for talents like you. 
Find the job that suits you in just a few clicks
✔️ Varied missions : whether you are in the dining room, in the kitchen, or in entertainment, find the offer that suits you.
📍 Geolocation : discover jobs near you to minimize travel.
🕒 Flexibility : choose your missions according to your schedule.
Fast and effective
📝 Real-time announcements : stay up to date with the latest opportunities.
💬 Integrated chat : Communicate directly with employers and receive a quick response.
Community of professionals
⭐ Ratings and Reviews : Consult feedback from other employees to choose the best working environment.
🚀 Network : develop your professional network and increase career opportunities.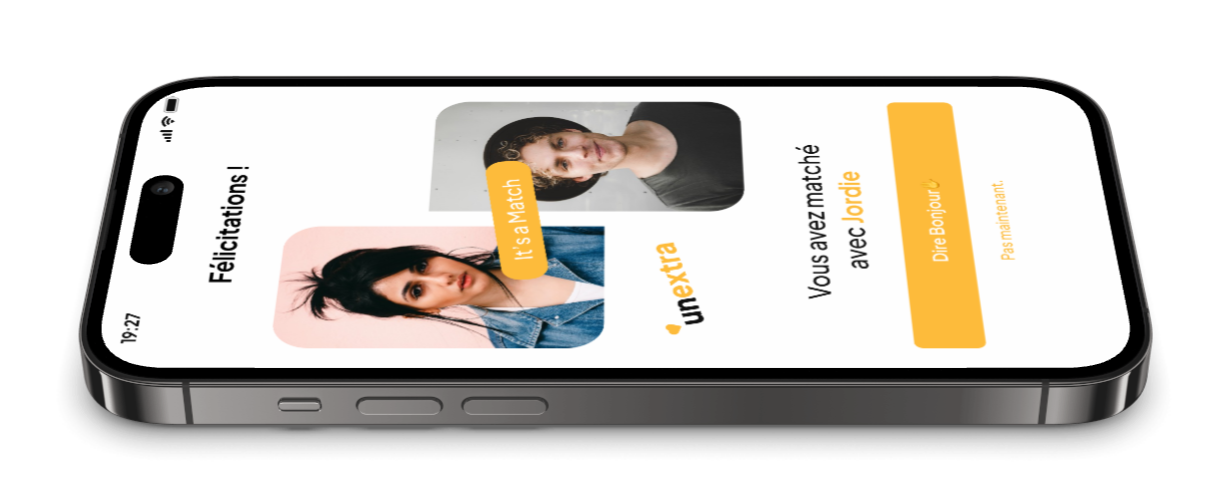 "Thanks to Un Extra, I was able to find a job in catering which allows me to easily combine studies and work!"
Real-time chat is great for quickly landing missions. I recommend !
10
good reasons

to choose Un Extra as an employee
Can not find what you are looking for ?
With millions of successful connections, Un Extra is the best application for finding an employee or employer in the catering and events industry.